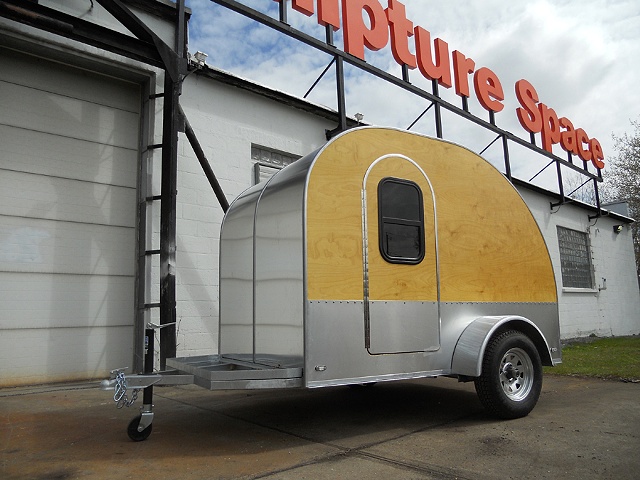 NEWS:
The Kingston Bee-Line is a finalist for ArtPlace America's 2017 National Creative Placemaking Fund!!!!
On June 6, 2017, ArtPlace America announced that Hudson Valley Bee Habitat's Kingston Bee-Line is one of 70 finalists for the 2017 National Creative Placemaking Fund (NCPF). ArtPlace selected these 70 proposals from 987 applications, making HVBH's project one of just 7% of the projects across the country to make this cut.
ArtPlace's National Creative Placemaking Fund is a highly competitive national program, receiving 987 applications this year. Investing money in communities across the country in which artists, arts organizations, and arts and culture activity help drive community development change across 10 sectors of community planning and development: agriculture and food; economic development; education and youth; environment and energy; health; housing; immigration; public safety; transportation; or workforce development.
2017 Good Work Institute Fellow + Sustainability Faculty Fellow
2017 Intimately Unfamiliar, Samuel Dorsky Museum of Art
I am so thrilled to share the news that I have been awarded a
National Art Strategies Creative Community Fellowship
and so honored to be a part of this amazing and diverse cohort
of creative change-makers.
www.artstrategies.org/downloads/CCF/201…
2015-2016 SUNY Arts and Humanities Network of Excellence Grant,
Feedback - Future Feed: Visioning New Paltz as a Case Study.
Co-Principal Investigator with Prof. Andrea Frank (Photography, SUNY New Paltz), Prof. Joyce Hwang (Architecture, University of Buffalo),
and Prof. Jeffery Freedman (Atmospheric Science, University of Albany)
Designing for Bees, Sculpting Resilient Pollinator Communities,
SURE (Student Undergraduate Research Experience Award) w/ Lindsay Loforte (Sculpture BFA), SUNY New Paltz
RECENT:
Artists travel the country asking, What is Progress?, web video interview by Jenna Flanagan, PBS Innovation Trail, 5 Oct. 2015,
innovationtrail.org/post/artists-travel…
The Wayfinding Series, Rust-Belt Tour 2015, exhibited at:
Being Here, Free City Festival, Flint, MI, curated by Stephen Zacks, July 2015
Comfort Station Gallery, Chicago, IL, July 2015
Neu Kirche Space, Pittsburgh, PA, invited by Oreen Cohen, July 2015
August Art Festival, curated by the Women's Studio Workshop, Rosendale, NY, Aug.2015
Pelham Art Center, Pelham, NY, invited by Lynn Honeysett, October 2015
Moderator and Panelist: Outwardly Mobile: Wanderlust and Physical Mobility in Contemporary Sculptural Practice, 25th International Sculpture Conference: New Frontiers in Sculpture, International Sculpture
Society, Phoenix, AZ, Nov. 2015. www.sculpture.org/az2015/sched.shtml#no…
Open Engagement: Everything is Downstream, Queen's Museum of Art,
Queen's Museum of Art Queens, NY, group exhibition, May 2014
co-curated by Linda Weintraub and Matthew Friday